Like the previous Tomb King post, these are some old shots of how far I got with painting the Empire army before everyone stopped playing :(
The General and army standard bearer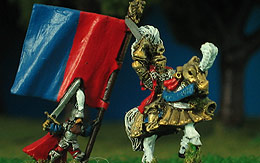 Knights!
Pistoliers

Handgunners
The Cannon!
The ranks await engagement for the coming battle
Drummer keeps time as skirmishers are deployed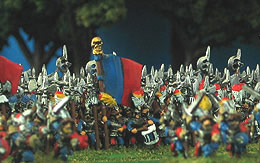 One day I will finish the full 3000 points awaiting me in their blisters, to go with the 3000 points of undead. Then I'll be able to force people to play, whether they want to or not! Whahahahahaha!